DSS Department organize Book Launch titled as 'Diplomatic Footprints' Authored by Ambassador(r) Aizaz Ahmad Chaudhry
The Department of Defense and Strategic Studies organized a book launch on 6th December 2021. The honorable guest speaker was Ambassador(r) Aizaz Ahmad Chaudhry, the former foreign secretary of Pakistan. He enlightened the audience by describing his new memoir titled as 'Diplomatic Footprints'.
He began by emphasizing on the foll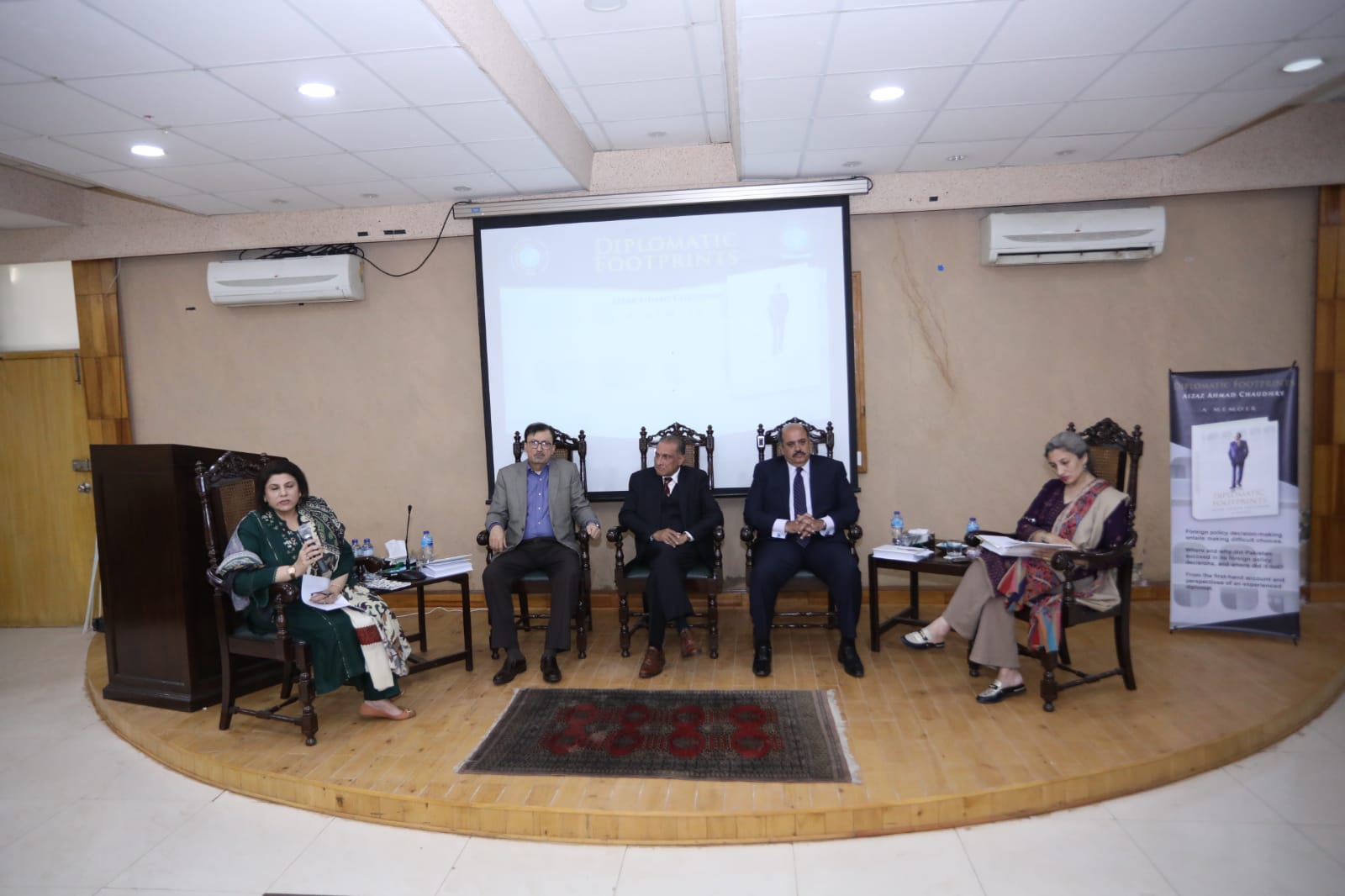 owing key point. Youth is our future. He advised the emerging youth to read the first three chapters of his book. "Uncertainties are part of life. But your informed choices will define your future", he remarked. Moreover, in retrospect, he recalled that 1979 was the most turbulent period of his life.
His entire talk revolved around the notion that man shall have nothing but what he strives for. For this, one must construct life based on principles rather than deceit. Moving forward, he asserted that 9/11 completely changed the world and it had severe consequences on our country. Lastly, he mentioned the importance of the epilogue of the book. The epilogue answers questions related to the rationale and purpose of Pakistan.
Dr Zafar Nawaz Jaspal from the School of Politics & International Relations (SPIR), presented his views on the book. He appreciated the author for the clarity of ideas and valued his role for the initiation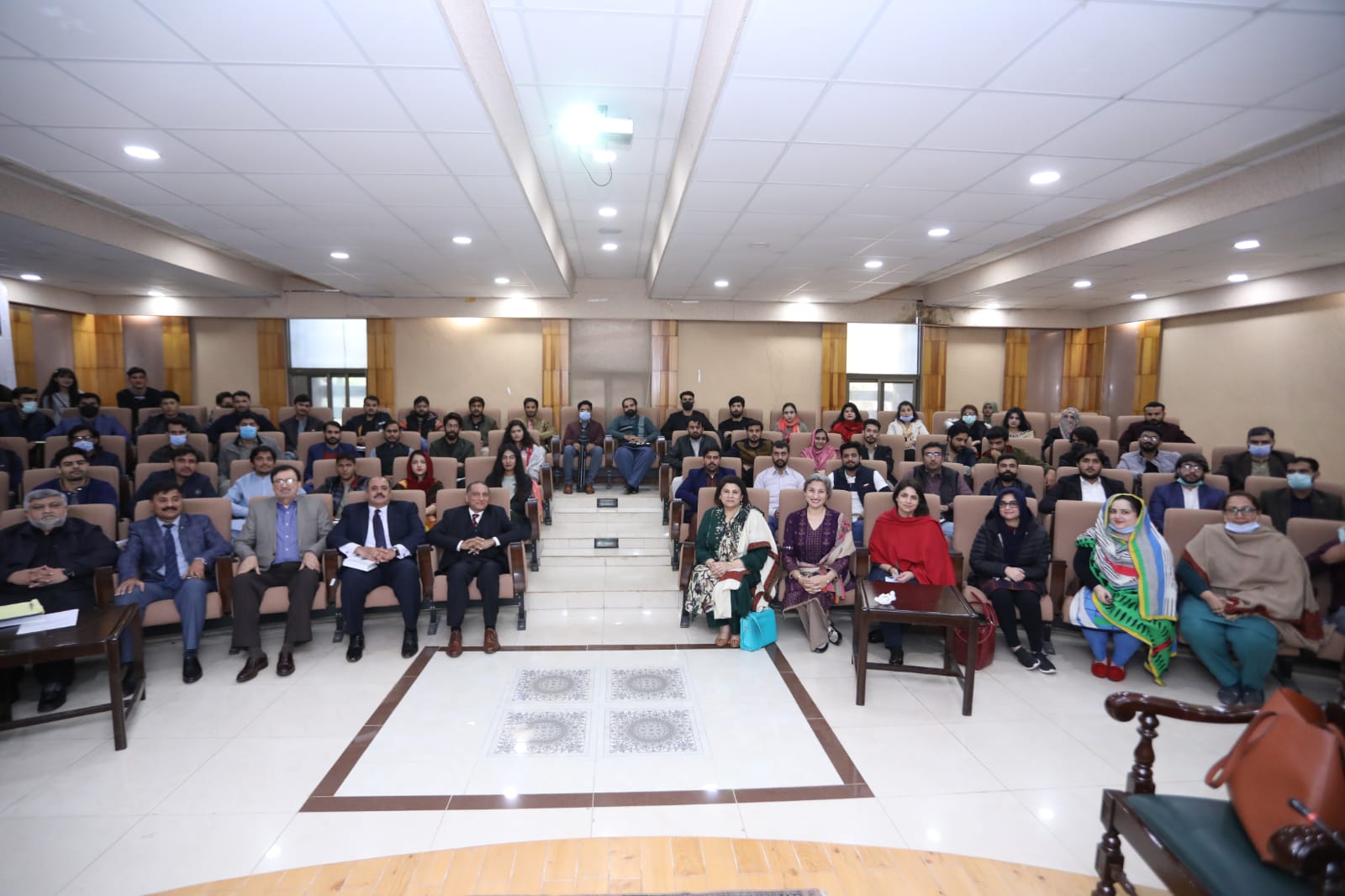 of the Composite Dialogue in 1998. "Not twisting the facts, the book gives idea of domestic politics.", added Dr Jaspal.
Dr Salma Malik, Assistant Professor at the Department of Defense and Strategic Studies began by highlighting the importance of Ambassador Aizaz's mother on his life. She continued by saying that the silent push of his mother played an integral role in the overall journey of the diplomat. Moreover, the documented diplomatic history of Pakistan is helpful for the researchers. Along with that, Dr Salma applauded the author for his mentioning of the future role of Pakistani diaspora in public diplomacy.
Lastly, Dr Khalid Banuri, also the Air Force batch mate of the author, delved back into the past and shared personal stories. He highlighted upon the resilient behavior of the diplomat for his unfortunate fight with cancer in the past. While coming to the book, he marked it as readable with epilogue as a gem. He concluded by saying, "Read and Reflect."
The latter half of the session included array of questions from the students. Questions ranging from the US-Pakistan relations, objectivity in history books, the Muslim world, Geo-economics and cultural diplomacy were firmly dealt with by Ambassador Aizaz.
Write up Prepared by Mr. Uzair Zia DSS MPhil Semester 01