Interactive session on "Baluchistan Insurgency and Way Forward"
The Department of Defence and Strategic Studies at Quaid-i-Azam University, Islamabad, hosted Abdul Basit Khan – Research Fellow at Singapore's S. Rajaratnam School of International Studies (RSIS), for an interactive session: "Baluchistan Insurgency and Way Forward" on 29 August, 2022.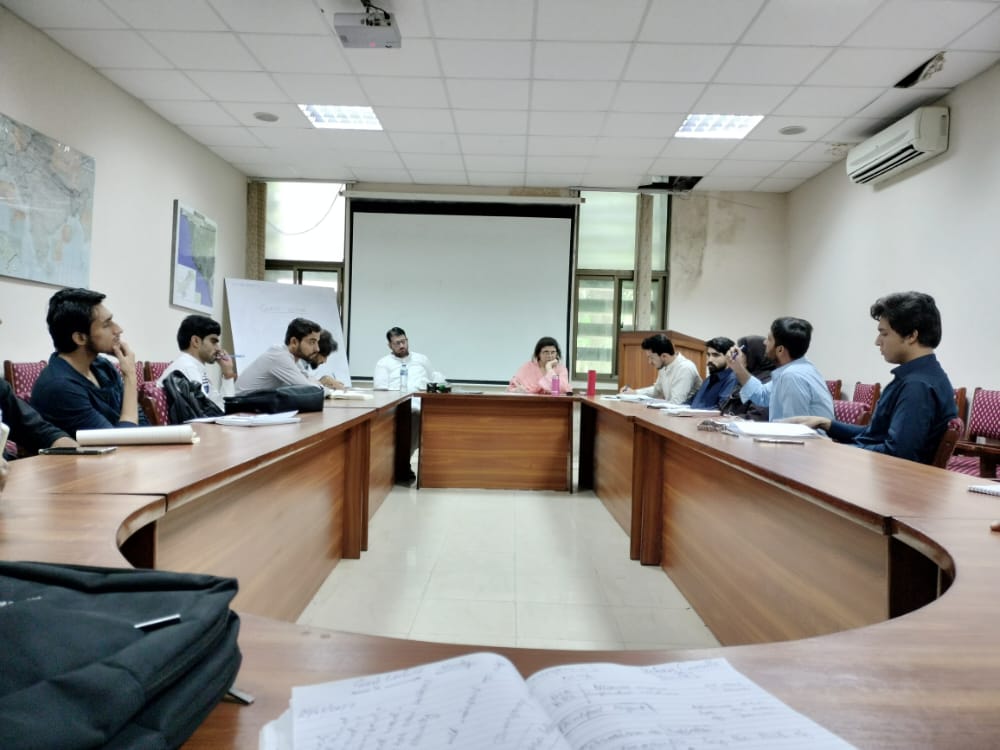 Abdul Basit highlighted that mergers, reunifications, and alliance-making have been occurring throughout the ideological landscape since 2018. For illustration, four Baloch separatist groups—Dr. Allah Nazar Baloch's Baloch Liberation Front (BLF), the Baloch Republican Army (BRA) Gulzar Imam faction, the Baloch Liberation Army (BRA) Bashir Zeb faction, and Bakhtiar Domki's Baloch Republican Guard (BRG)—merged to form the Baloch Raji Ajoi Sangar (BRAS) in 2018. Consequently, in July of 2020, BRAS struck a deal with the Sindhi ethno-nationalist group Sindhudesh Revolutionary Army to threaten the China Pakistan Economic Corridor. Also, more than eleven militant groups have reintegrated with TTP since August 2020. In addition, Abdul Basit Khan elaborated on the role of brazenly functioning foreign players in furthering their objectives.
With the Baluchistan's security landscspe in mind, Abdul Basit Khan also discussed the function of the CT departments and the role of the Pakistan Armed Forces in maintaining peace and stability. Last but not least, he also shared his thoughts on the future and dynamics of Gwadar – CPEC, a game-changing Initiative by Pakistan and China, and spoke about possible solutions that will be most beneficial to the province's populace.
Following this, Shabana Fayyaz, Chairperson of the Department of Defence and Strategic Studies, emphasized the need to have broad-based proactive Counter-terrorism and Counter-radicalization efforts with the focus on Baluchistan. Dr Shabana Fayyaz also listed some of the tangible ways for prosperity, progress, and sustainable peace in Baluchistan. The session was followed by Q&A from DSS department students specifically related to: how to ensure eradicate the threat of militancy, develop and ensure the sustainable peace and stability in Baluchistan.