Memorandum of Understanding between Institute of Regional Studies, Islamabad And Defense and Strategic Studies Department, Quaid-i-Azam University, Islamabad
This memorandum is made on this day of 21st January of 2021 between Institute of Regional Studies, Islamabad on the one part and Defense and Strategic Studies Department, Quaid-i-Azam University, Islamabad, on the other part.
The two sides feel and agree that in order to face the present day challenges, greater cooperation and interaction is needed at all levels and in every field within the institutional limits.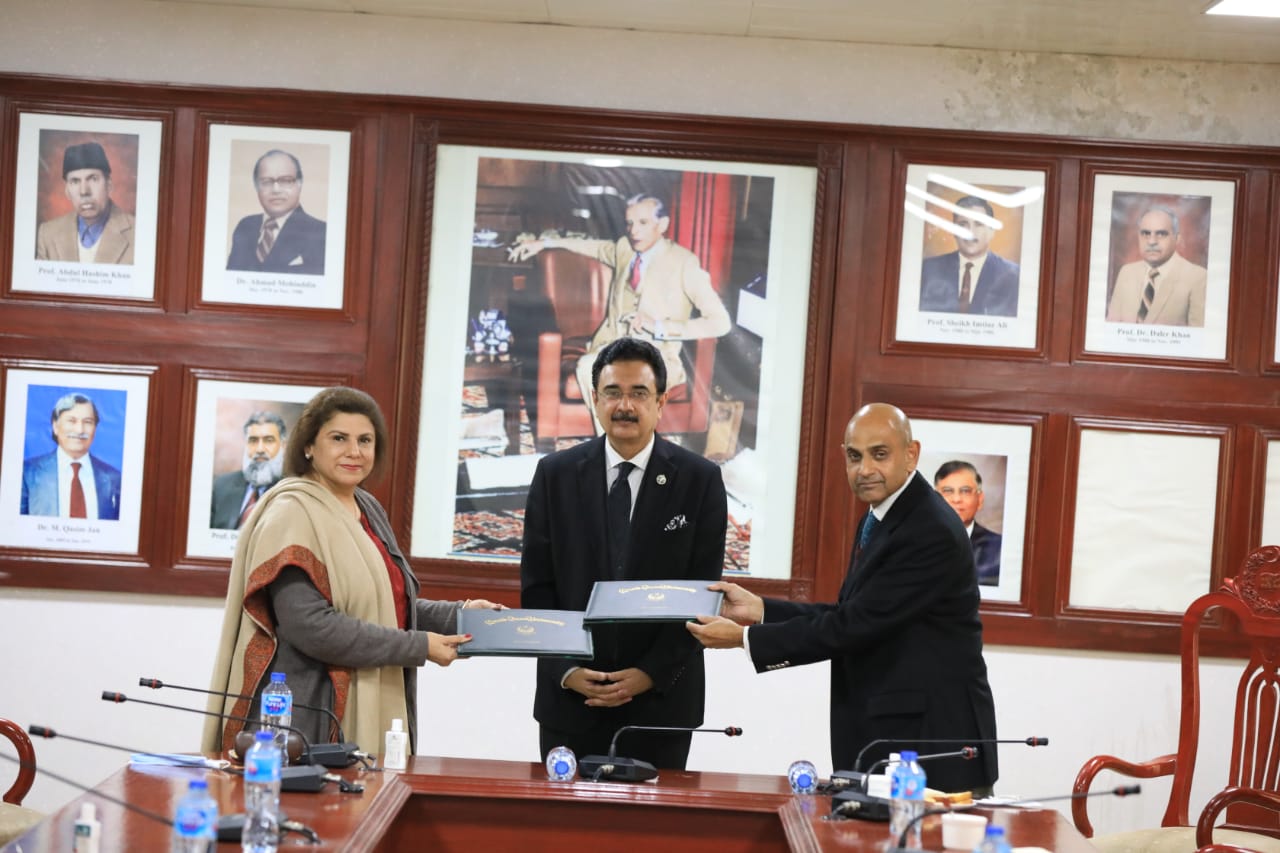 Both the organizations agree to enter into a Memorandum of Understanding for organizing joint activities for the next 3 years period commencing from 21-01-2021 under the following terms and conditions:
The two sides will undertake joint research projects, including research studies as well as seminars, conferences, roundtables & workshops, on mutually agreed themes and under mutually convenient timeframe.
The two institutions may jointly propose the above mentioned research projects to interested sponsors for financial support for the projects to be undertaken. For this, the terms and conditions between the two sides will be worked out separately for each project.
IRS will also consider publication of selected thesis and research papers contributed by M. Phil students of the DSS Department, after necessary review. For that, a copy of all the drafts will be shared with IRS.
IRS would welcome senior students nominated by the DSS Department for internship at IRS, under their internship policy. The 3 month internship can contribute towards  study hours (to be mutually decided).
IRS on request can provide supervisors to DSS for thesis/research.
The two institutions may request to use the facilities of auditoriums at the respective institutes.
The two institutions will provide free access to each other's research resources like main QAU/department library and archives.
This agreement will include; exchange of publications and other research material.
Each side will appoint a Focal Person for better and smooth coordination between the two sides for continuous collaboration.
Any other research activities by mutual consent of both institutes may be organized as and when required.
Exchange of delegation and visiting scholars. (the visiting side bears the flight costs and the hosts can arrange accommodation, meals etc)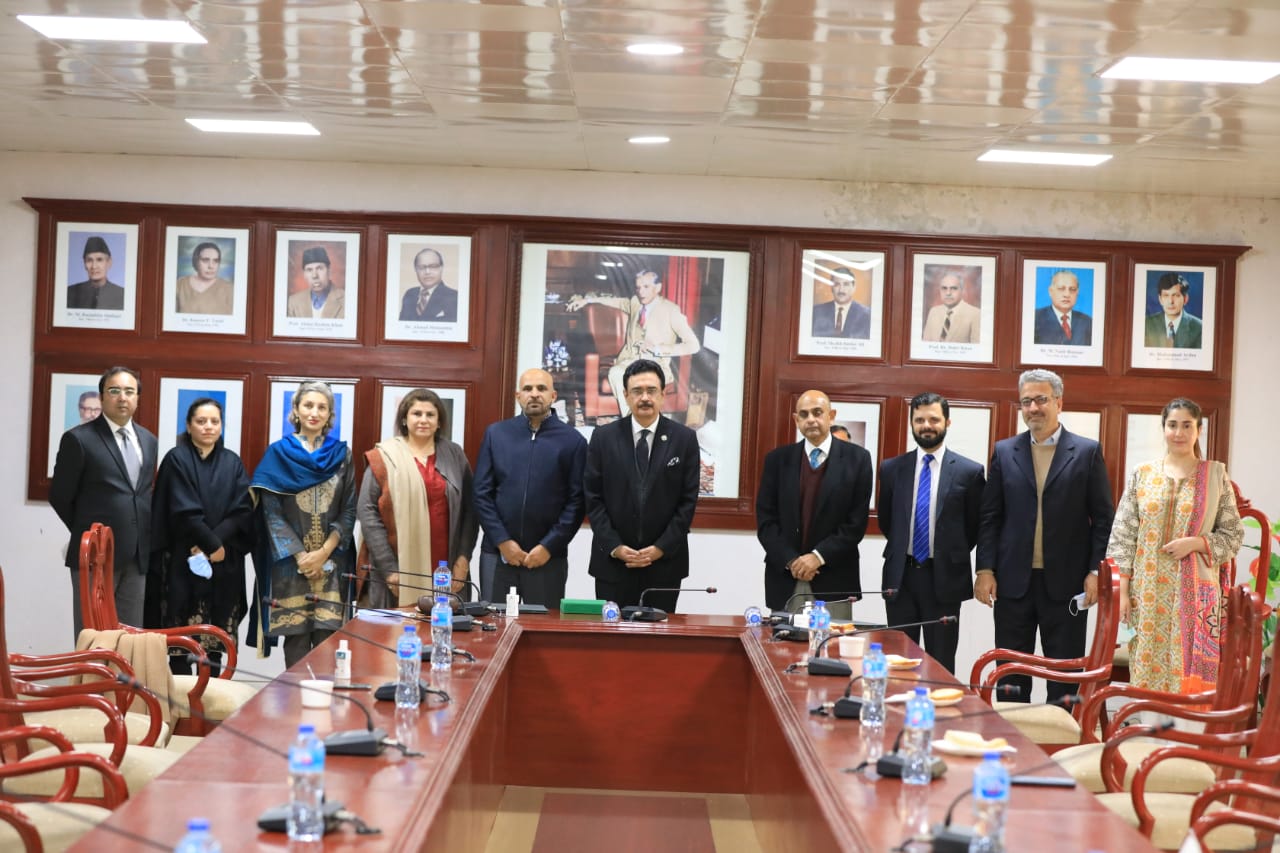 Both the Institutions will be free to pursue their own program of academics, research and studies according to their priorities.
Notwithstanding the above, the two Institutions may decide to hold any program or publish any work or cooperation in any other manner on mutually agreed terms.