PROF. DR AKIS KALATIZIDIS VISIT TO DEPARTMENT OF DEFENCE & STRATEGIC STUDIES
On 29th November 2019 Department of Defense & Strategic Studies hosted Prof. DrAkisKalatizidis from University of Central Missouri (UCM) USA.
Professor Akisdiscussed about Kashmir issue, future of US – India relations and resilience of Pakistani nation in dealing withpost conflict trauma. Pakistan has faced humungous challenges in shape of terrorism and incidents such as Army Public School (APS) attack and other terrorist acts. He appreciated the resilience of Pakistani nati
on in dealing with such matters. US- India relations are more materialistic in nature and are more inclined towards self-interest. US looks towards India from Chinese lens and it is difficult to think that Americans would leave India. On Kashmir issue, DrAkis found Muzaffarabad as more developed and peaceful, Kashmir is a humanitarian issue and should be resolved on humanitarian grounds.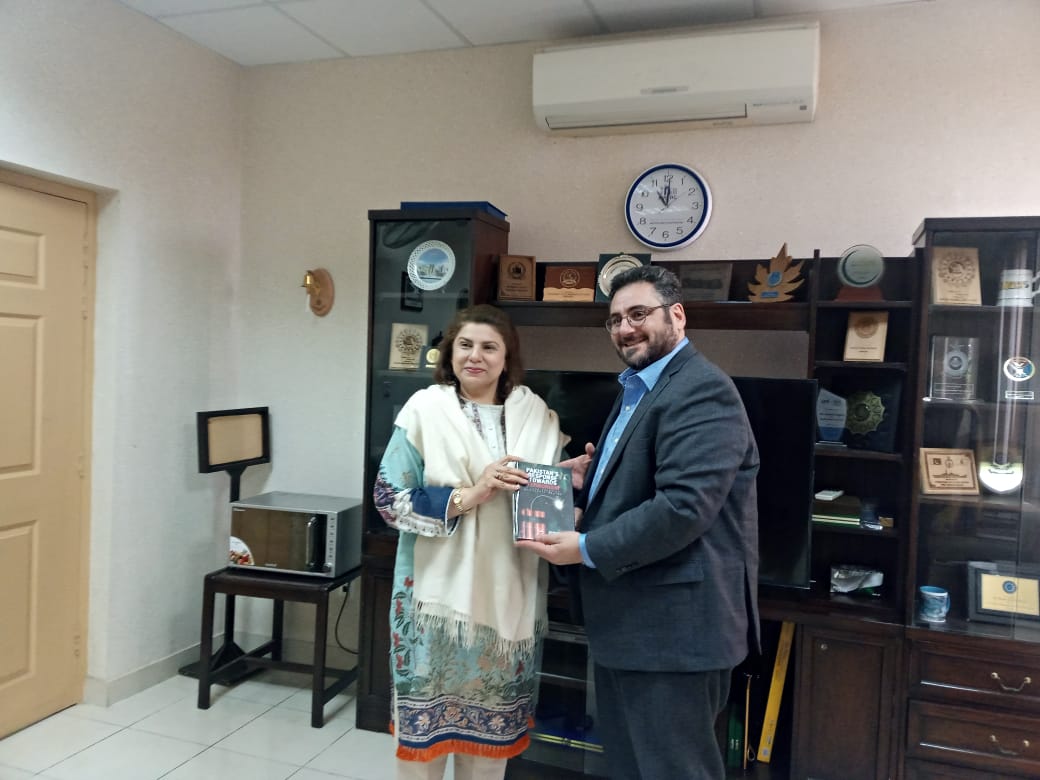 Dr. ShabanaFayaz (In charge DSS Department) exchanged views about student exchange program with University of Central Missouri (UCM) and signing of Memorandum of Understanding (MoU) in future which was highly appreciated and welcomed by the guest. The session ended with a group photograph and a vote of thanks from Dr. ShabanaFayaz (In charge DSS Department).