Virtual Session on Brainstorming Research Ideas by Air Commodore (Retd) Muhammad Khalid Banuri
A virtual session on Brainstorming Research Ideas was organised for the students of M.Sc 4th semester on Monday April 19, 2021. Air Commodore Khalid Banuri (Retd) graced the ocassion as being the worthy Guest Speaker. Known for his very interactive and thought provoking teaching style, he involved all the students with basic idea of research. Right on the onset, he challenged the students' thought process by inquiring about real objective of the their research and where they would like to be after 2-10 years of their graduation.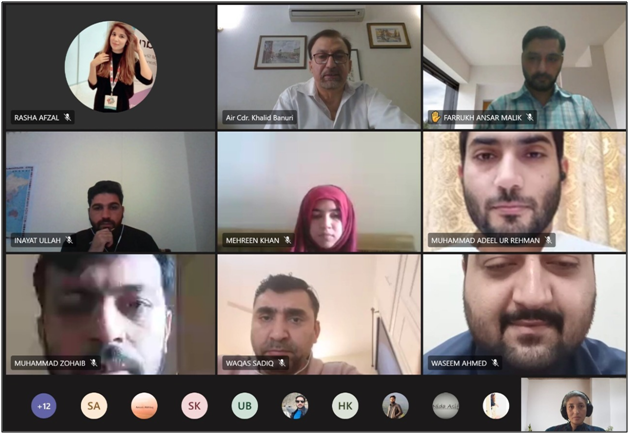 He deliberated upon the real essence of research, its significance and prevailing research culture in Pakistan. He emphasized the requirement of extensive reading for doing a good research and advised the students to sharpen and strengthen their skills of both reading and writing.
He urged them to evaluate themselves honestly and develop the necessary skill set to address all impediments of research process. He stressed upon creativity, judgment and hard work with very interesting examples from nature. He wanted everyone to be critical in their judgements and build own narratives by understanding the dyanmics of the current literary environment. He also advocated the importance of mentors for they help you grow both personally and professionaly. Lastly, he expected students to set their goals and then execute them with perfection and make their teachers feel proud of them. It was followed by an extensive and very befitting Q&A session.
Write up by Sqn Ldr Farrukh A Malik, MSc DSS 04.